Make your Memorial Day a Union Made Day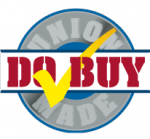 UNION-MADE 
BURGERS AND DOGS:
»
Ball Park Franks
»
Dearborn Sausage
»
Hebrew National
»
Always Tender Pork Tenderloins
»
Excel Fresh Meats
»
Farm Fresh
»
Farmer John
»
Hormel
»
Gulden's Spicy Brown Mustard
»
Heinz Ketchup
»
Open Pit French's
»
Franks Red Hot
»
Vlasic Brand Pickles
»
Amaral Ranches Lettuce
UNION-MADE BREAD:
»
Stroehmann
»
Arnold
»
Francisco
»
Casa Solana Baked Beans
»
Suddenly Salad
»
Sandridge Foods Grandma's Potato Salad
»
Sandridge Gourmet Salads
»
Melch's Potato Salad
»
Amaral Ranches Broccoli
»
Andy Boy
»
Birds Eye Vegetables
»
Frito Lay Chips and Snacks
»
Kraft Foods
»
Lays Potato Chips and Dips
»
Mission Foods
»
Heinz Baked Beans
UNION-MADE ADULT BEVERAGE 
BEER:
»
Leinenkugel Brewing Co.
»
Michelob
»
Miller Lite
»
Milwaukee's Best
»
Natural Ice & Light
»
O'Doul's
WINE:
»
Bartles & Jaymes
»
Black Box
»
C.K. Mondavi
»
Carlo Rossi
»
Charles Krug
»
Chateau Ste. Michelle
»
Columbia Crest
»
Corbett
»
Canyon Vineyard
»
Dubonnet
»
Fairbanks
»
Franzia
»
Gallo Estate Wines
»
Robert Mondavi
»
St. Supery
»
Turning Leaf
JUICE AND SODA
»
Ocean Spray Cranberry Juice
COOKIES AND CRACKERS
»
Treehouse Foods
»
Kellogg Company Keebler Crackers
»
Ferrero Group Keebler Cookies & Snacks
»
Mondelēz International Nabisco
»
Shulze & Burch Biscuit Company
»
Traditional Baking Voortman
*The Union Label and Service Trades
Department, AFL-CIO, does its best to verify
products are union-made. If you find a product
listed is no longer union-made, please send
us an email to: 

[email protected]
Always check the label as many products are
made in both union and non-union facilities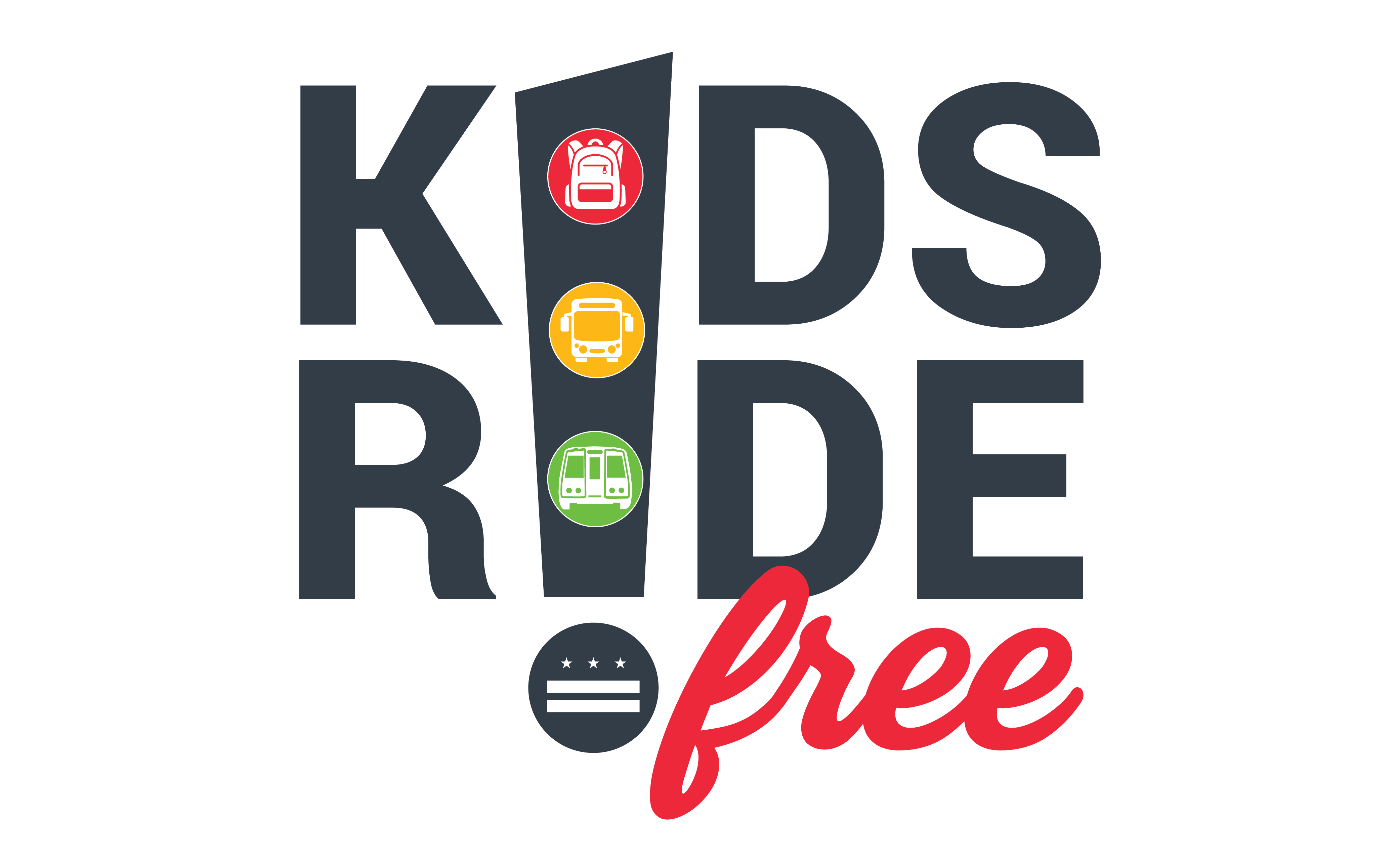 Mayor Muriel Bowser established and championed the Kids Ride Free transit subsidy program to ensure that enrolled District students who are also District residents can get to school and school-related activities for free.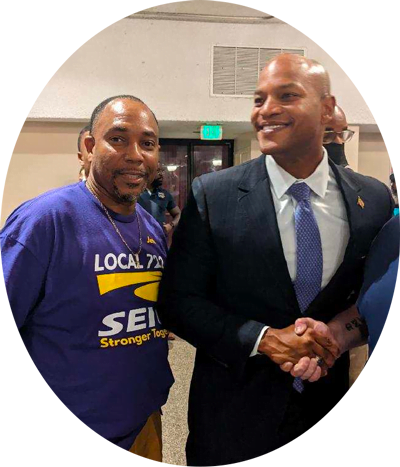 Good Day Local 722!! We Can We Will We Must continue to lift each other up and support each other instead of bringing each other down. Far too many of our members are having negative interactions with each other in the workplace. Sometimes situations have started away from the workplace but brought into the workplace and now jobs are in jeopardy.
We all need to keep a roof over our heads, so lets do a better job of maintaining our professionalism and a positive respectful reputation at work. Our homes, our family members and our futures depend on it. I know it's cliche to say "Bethe bigger person", however, when your job is in jeopardy you must ask yourself " Is it worth it"?
I know that many of you were disappointed with the cancellation of the Beach Trip. With mixed views from the weather reports in Ocean City, I had to make the best decision for our members as I could. I made the decisions I did with the safety of our members in mind. Hearing from many of you how disappointed you were with the cancellation, it just shows me the level of interest for our activities committee to plan for an earlier beach trip next year.
Our new Executive Board has challenged the activities committee to bring new ideas to the table that will interest our members. Not to say that we are throwing away old ideas or things we have done in the past. However, we do look to do more things that will bring us all together and not divide us. So if you have ideas don't be afraid to share them with our leadership.
Building stronger relationships among Local 722 members from both Children's National and Washington Hospital Center is high on our goal list. But we are also challenged by the AFL - CIO to build stronger relationships with all labor unions across the region. So look for some partnerships in the future with Nurses United and DCNA. We are stronger together than we are divided.
Monkey Pox By: Otis Williams
What is monkeypox?
Monkeypox is a rare disease which was discovered in 1958 and is caused by infection with the monkeypox virus. The disease was discovered when two outbreaks of a pox-like disease happened in monkey colonies kept for research. Recently, monkeypox has joined the COVID-19 and polio list of public health emergencies; on 23 rd July, the World Health Organization designated it as a public health emergency of international concern (Kumar, Acharya, Gendelman, & Byrareddy, 2022). This is because WHO wanted to draw more attention to the outbreaks and call for more action, including a more coordinated international response. Such would include allocating more resources and encouraging states to share treatments, vaccines and other resources connected to the outbreak. Monkeypox is transmitted to humans through close contact with an infected person or animal or interactions with the virus's materials. It can also be transmitted through close contact with body fluids, lesions and respiratory droplets. The disease has been recorded to be a global health importance since it facets countries in central and West Africa and the rest of the world.
Signs and symptoms:
The invasion period is between 0-5 days, and the symptoms range from headache, chills, exhaustion, respiratory symptoms, muscle and backache, and respiratory issues (Minhaj et al., 2022). People with monkeypox may also have rashes along the genital areas or anus and other areas like the chest, face and mouth. The rashes can look like blisters or pimples and be itchy or painful. Some people only get a rash, while others get a rash, and then other symptoms follow. After the fever, the skin begins to erupt within 1-3 days, where the rash tends to be more concentrated on the face rather than the trunk. In 75% of the cases, it affects the front, the feet soles, and the palms of the hands (Kumar et al., 2022). The symptoms begin within 3 weeks after exposure to the virus when someone has flu-like symptoms, and then they have a rash after 1-4 days. The illness lasts 2-4 weeks and can spread from the time one has a rash until it has healed, all the scabs have fallen off, and a fresh skin layer forms (Minhaj et al., 2022). Severe cases of monkeypox occur among children, and to a significant extent, they are related to the extent of the virus, nature of complications and patient health status. If one has underlying conditions and they happen to have monkeypox, then it is more likely to have severe consequences.
Prevention: Hand washing and Vaccination
Monkeypox could be prevented by limiting close contact with people identified with the infection. People who have been confirmed with monkeypox can isolate themselves to avoid infecting other people and seek medical attention. Cleaning, for example, hand washing and disinfecting environments could also go a long way in preventing one from getting monkeypox.
Treatment:
Usually, the symptoms resolve on their own without treatment, but if there is a need for medication for pain, antipyretics and analgesics can be used. Also, for people who have been identified with the disease, it is critical to eat well, stay hydrated and get enough sleep. People in isolation can remain connected to their friends through technology and ask for support for their mental health. Those with rashes should avoid scratching their skin, clean their hands before and after touching lesions, and try to keep their skin dry. They can keep the rashes clean with antiseptics or sterilized water. They can apply lidocaine to relieve pain for the oral and perianal lesions. Salty water is also essential as it can be used for lesions in the mouth, and taking a warm bath with baking soda can help with the body's lesions. Recently there has also been an approved vaccine which can be used in the treatment of monkeypox and is more recommended for people at risk.
Should I be worried?
Monkeypox is not a disease to be worried about as its symptoms go away in a few weeks. But in some people, it can lead to medical complications and even death. Such include newborn babies and people with underlying medical conditions. In the past, only 1-10% of people have died of the illness, which gives one more reason for not getting worried about the disease (Minhaj et al., 2022). But if it goes untreated, the condition is more likely to weaken one's immune system.
For our Local 722 members at the Washington Hospital Center; many of you have had questions as to how you monitor the number of call-ins or late arrivals you have. First of all, you should be keeping track of your time yourself. That's the best way to be accurate. However, you should also be aware that you have a right to get that information from management.
If you look in our contract, Article 6.1 (d)(ii); states the following:
A bargaining unit associate may request, in writing, on a quarterly basis, the number of the associate's occasions of unscheduled absence (call-in's) and late arrivals since the beginning of the attendance year. Such request should be submitted in the first five (5) business days of the month following the end of the quarter:
First five (5) business days in July for April, May, and June. First five (5) business days in October for July, August, and September. First five (5) business days in OCCURANCES April for January, February, and March. Written responses to such request will be provided within two (2) calendar weeks of receipt. So, we encourage everyone to keep track of your time. You never know when there will a conflict with managements record keeping, so having your own is always helpful if we need to fight the hospital on your behalf
The Southern School For Working Women
I AM Debra Davis and I had the pleasure of attending the Southern School for working women summer session held in New Market, Tennessee, 45 minutes outside of Knoxville. I was taken aback by the beauty of the land that this school sat on and the history that went along with this school. For one thing this place is a social justice school which is named Highlander and just celebrated its 90th anniversary and all the history this school holds is amazing. It sits on 180acre farm, overlooking the Smokey Mountains and provides important information for issues in the South and Appalachia, For one thing this is the school where Rev. Martin Luther King sat and strategized with Sister Rosa Parks about organizing the march on Selma back in the 60's, and where Rosa was asked when she left the school what she was going to do when she left Highlander? She replied she didn't know, but she was going to do something with what she had learned and 2 months later she made history by refusing to move to the back of the bus in Montgomery, AL. which sparked the Montgomery bus boycott and her work as a Civil rights leader of today. I attended classes for 2 days We focused on leadership and activating the membership, voter mobilization, things we don't discuss out loud café, your rights at work and women
in Labor history and self care for women, for all the hats we wear and to make sure that you provide yourself with the care you provide to your families and friends for your own selfcare which is vitally needed to fight the fight. The decision to overturn Roe v Wade is definitely a fight we must continue and is a strike against women everywhere. The school was amazing and the spirit of our ancestors who walked on these grounds was magical and everyone felt the warmth and blessings we were about to receive. Our 1st day there we saw a double rainbow in the sky, so beautiful. This was my first time attending a summer school which I have heard about multiple times, but never attended but I will go back again, what a wonderful experience and I encourage anyone who has an opportunity to attend one of these schools to go for it, they do this four times a year and you will not regret it. We finished up on Sunday with a graduation and certificates of completion of the program. There is so much history we don't know, but these schools will provide you with what you need to become a leader in the March for justice. In
Solidarity,
Debra Davis
As you all know the midterm elections are closing in on us fast. And of course, all of the politicians are bombarding your mailboxes with literature. They share a little about an issue or two trying to gain your vote. But they only seem to reach out to you when it's election time.
Do they not consider that you and your vote matter 365 days a year, every year? Or do they only consider your vote to matter when it's election time? Do they consider that your children's safety matters when they are traveling to school; in school; and participating in school activities? How about when the children are playing in the park, eating at the dinner table, or even sleeping in their beds? Our Children matters. Gun safety laws matter. A quality education can mean the difference in our children living in poverty versus living a middle-class lifestyle, or better, when they grow up. How do these politicians focus and make a difference in the education of our children? Are they leaving any children behind with the way they govern our society? Our children's future matters. The health and well being of every citizen matters. That means affordable healthcare regardless of you being employed, unemployed, a child, a senior citizen, or a veteran. It shouldn't matter if you are male, female, or transgender; race and ethnicity shouldn't matter either. Should it matter who makes the decision about your body? Your right to decide what happens to your body matters.
These matters are concerns that we all should be able to agree on. Your right to vote; Your right to quality education; Your right to safe streets and schools; Your right to affordable healthcare. None of these matters are dependent on your education level, financial status, race, ethnicity, or political party. We all share deep feelings in these matters and should hold our politicians accountable for these matters.
So these social matters are felt or shall I say impacted differently by some worse than others, but at the end of the day, they matter to all of us collectively. Our democracy will survive if we all work together to deal with the issues that matter collectively. Solidarity in addressing the issues not the person(s) will help strengthen the democracy. Your impact on saving the democracy can be felt at the ballot box. So, if you are not registered and/or know someone who is not registered, get registered and get them registered as well. Your concerns for these and other issues do matter, and your vote matters even more..
SEIU LOCAL 722
1673 Columbia Rd. N.W #100
Washington, D.C. 20009
Washington Hospital Center Special Election
A Washington Hospital Center Executive Board Member has resigned resulting in an open position on the Board. WHC members of Local 722 can run for this open position if you have been a dues paying member for the past 2 consecutive years. Only WHC members who are current on their dues the month before the nomination meeting can nominate second or otherwise support candidates in this election.
Nominations shall be made from the floor or by certified mail received in the union office prior to the nomination closing. Candidates must accept in person or by certified mail received in the union office by 5 pm on the third business day after the nomination meeting.
This special elect ion will be in - person only.
September 17, 2022 (2 - 5 pm)
WHC True Auditorium
during our membership meeting.
(subject to change due to Covid restrictions)
October 15, 2022 (2 - 5 pm)
WHC True Auditorium
during our membership meeting.
(subject to change due to Covid restrictions)
The Rising Cost of Living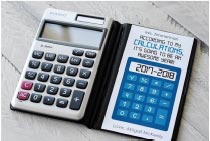 Life can be unpredictable, and financial setbacks can crop up at any time. Whether that's a job loss, medical or dental bills, a fender bender or a major appliance that suddenly stops working. An emergency savings can always be helpful.
An emergency savings fund is a lump sum of cash set aside to cover any unanticipated expenses or financial emergencies that may come your way. But nowadays, people can't afford an emergency fund because the cost of living is rising.
We encourage you to hang in there. Everyone has been impacted by the pandemic and now there's a ending recession. After more than a year of avoiding restaurants due to COVID, many Americans rushed back to their favorite eateries to break bread with family and friends. But with the rise in cost, many of us are cutting back again. But not just on restaurants. We're also adjusting how we buy our groceries as well.
Besides offering peace of mind, an emergency fund can help save you from having to rely on high interest debt options, such as credit cards or unsecured loans, or needing to undermine your future security by tapping into retirement funds. However, with gas prices soaring many Americans are keeping their cars parked and even forgoing vacation spending until this inflation gets under control.
This may very well be the best time to start financial planning for the future if you haven't already done so. Don't just plan to get through this crisis, make adjustments that you can sustain long term for the next crisis. As well as for your future goals, like retirement. So you may think about an emergency savings, because there's always a rainy day ahead, however, your retirement would be a whole lot better if you plan for more than social security.
So take advantage of the retirement savings being offered by your employer. We hear people say all the time "I can't afford to save"; but realistically, you can't afford not to save.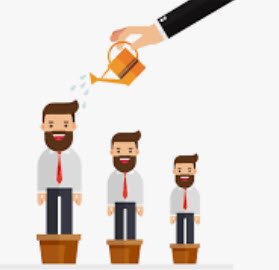 One of the biggest fears of an employer is losing their clients or losing to their competitors. But there is something that the employer might want to pay a little more attention to and be fearful of; that's losing their employees. Leading a team of unhappy, disgruntled, and generally tricky employees is the real challenge. The impacts of a dissatisfied team go beyond high employee turnover rates. Such workers will create a tense, hectic and hostile work environment, negatively impacting the entire team's productivity.
Your employees are your most valuable assets. But do you "the employer" do enough to maintain the high energy, high quality, highly enthusiastic workforce you once had? Have you invested as much in your employees as you have in building the company? Recruitment of the best and unique talents are always a plus for any employer, however, many times employers missed out on talent they already have because they don't invest in retention of their employees. Retention should be a natural process for the growth of the organization.
With help wanted signs all over the place, why aren't employers offering "On-the-job training" or "Cross-training" to current employees. It's more cost effective to train an incumbent employee than it is to recruit and on-board new employees. This investment strengthens the entire organization. As an employee, "Would you be interested in on-the-job training for a new position?"
SEIU Local 722 will be pushing your employers to collaborate on more opportunities for upward mobility for our members. On-the-job training is a collaboration that should be a win-win for everyone. Obviously, there will be some budget, goals and timeline issues to work through, but our intentions are to facilitate some new opportunities for you our members. We hope to have some effective engagements between the various leaderships that will result in positive outcomes.