We Can Will We Must Stay on the path of Righteousness
We Can Will We Must Stay on the path of Righteousness Hello brothers and sisters of Local 722. Another summer has passed and it is time for a new school year to begin. Please continue to support your children on their new adventures in life for they are our future leaders. We had a very successful beach day on August 19, 2023 as workers from Washington Hospital Center and Children's National experienced Ocean City together as members of Local 722. Members had fun on the beach, boardwalk, outlets, and the casino. We four (4) buses of members this trip and we are looking to have even more the next time. I need to address stealing time. Please stop punching in and going to move your vehicles because they are watching. At the Washington Hospital Center they have started to ticket and tow vehicles (at the owners expense) if you are not parking in your designated area, and they will continue to do so for some time to come. So please have your hang tag visible. If you forgot your hang tag go to the parking office. The hospital center is also working on getting a breakroom for Nutritional Services. Once again, at Children's and Washington Hospital Center, "STOP talking on your cell phones, apple watches and wearing ear buds while working". Are those calls worth losing your job? And remember, "the profanity and inflammatory remarks are prohibited on the premises." We Can We Will We Must Stay on the path of Righteousness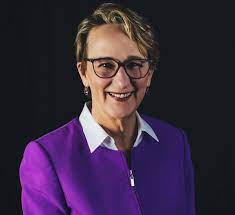 SEIU's President Mary Kay Henry and Secretary Treasurer April Verrett says that: Racist Jacksonville shooting on 60th anniversary of the March on Washington is a disgrace WASHINGTON – Service Employees International Union President Mary Kay Henry and Secretary-Treasurer April Verrett issued the following statement after a white supremacist killed three Black people in a Jacksonville Dollar General store: "This weekend, on the 60th anniversary of the March on Washington for Jobs and Freedom, our nation should have been celebrating our progress and reflecting on what's needed to win racial and economic justice. But instead, we're mourning the murder of three Black people in broad daylight at a Jacksonville Dollar General, including one employee, by a 21-year-old avowed white supremacist. As a union of 2 million workers, with members in Jacksonville and across Florida, we extend our condolences to the families of the victims and stand with and for the Black people of Jacksonville at this moment. But as we all know, the culture of white supremacy and violence that seeded this tragedy is deep and extends across our entire nation. It is only by coming together across race that we can create the communities in which everyone can thrive and experience true safety. Dollar General workers and working people across the economy have taken action, demanding unions and calling on corporations to make their workplaces safer. Neither they nor their customers should fear for their safety while simply going about their daily lives. When so-called leaders embrace extremism and sow seeds of racial division to win elections and hold onto power, it has life or death consequences. We cannot ignore the fact that this happened in Florida, where Governor DeSantis, a presidential contender, has banned teachers from teaching about how race has shaped our history, creating an environment in which ignorance, fear and hate can fester in young minds. We demand accountability from Governor DeSantis, as well as members of Congress and elected leaders at every level who offer little more than lip service to address hatred and gun violence. How much more bloodshed must we endure while leaders try to score political points while offering zero solutions?"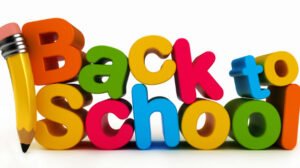 National Preparedness Month is an observance each September to raise awareness about the importance of preparing for disasters and emergencies that can happen at any time. Emergency planning is a key component of school safety that can include large-scale actions or everyday activities that help build a safe school environment. So, as we prepare for our loved ones to return to school be mindful of all the safety issues before them. Families and communities expect schools to keep their children safe from a range of emergency events, like crime, natural disasters, and accidents. Emergencies can happen at any time, and planning for different emergencies can be challenging for schools. Are you in the know on what to do if an emergency happens? Do you know how the school will reunify you with your children after an incident? Students' physical and emotional safety can impact their social and academic success at school. There are several reasons behind school violence; in some cases, being the victim of bullying could play a contributing role. Everyone in society must work together to create an environment where bullying is not acceptable. So, talk about it at home. Mental health challenges are common among students also, however, uncommonly reported. According to the National Research Council and Institute of Medicine, up to 1 in 5 children living in the United States experience a mental disorder every year. Symptoms often start in early childhood, although some may develop during the teenage years. By supporting students who are experiencing mental health challenges, schools can help foster a sense of safety and promote better academic and behavioral outcomes. Providing access to mental health services can reduce mental, emotional, and behavioral difficulties with students at risk. Also, please remember and be aware that school is back in session. Kids are on the streets, and they may not focus on your driving, so you need to be aware of their playing. Please observe the traffic laws, pay attention to the school buses, watch out for the bikes and balls that may pop out of nowhere, and that child running across the street. There are many more safety tips to look out for, but you get the message. Let's prepare for a safe environment for the children, mine and yours, as they return to school.
SEIU Local 722 Scholarship Recipients
Local 722 scholarship applications are available to members on May 1st. You must be a dues paying member for 1 year prior to application deadline. Completed applications with all supportive documents must be received in the union office no later than July 1st. There are (NO EXCEPTIONS)
The Alton Akinsegun Scholarship will be awarded to union members and the Marchel Smiley Scholarship will be awarded to young adults under the age of 23 who has a legal guardian who is a member of Local 722. No award or award amounts are guaranteed.
The following are the 2023 recipients of these awards:
Marchel Smiley Scholarship
Aidan Mendes: Univ of Maryland - Aerospace Engineering

Afeef Ali: Virginia Tech - Computer Science

Francesca Leonard: Towson University - Music Education

Jessica Mendes: Thomas Jefferson University - Physician 

Assistant

Emma Gipe: Shenandoah University - Doctor of Pharmacy

Skky Mabry: P.G. Community College - Radiology

Alton Akinsegun Scholarship

Tiffany Kornegay: Walden University - Social Work
The Rising Cost of Living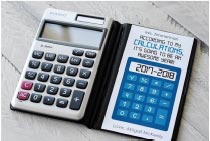 Life can be unpredictable, and financial setbacks can crop up at any time. Whether that's a job loss, medical or dental bills, a fender bender or a major appliance that suddenly stops working. An emergency savings can always be helpful.
An emergency savings fund is a lump sum of cash set aside to cover any unanticipated expenses or financial emergencies that may come your way. But nowadays, people can't afford an emergency fund because the cost of living is rising.
We encourage you to hang in there. Everyone has been impacted by the pandemic and now there's a ending recession. After more than a year of avoiding restaurants due to COVID, many Americans rushed back to their favorite eateries to break bread with family and friends. But with the rise in cost, many of us are cutting back again. But not just on restaurants. We're also adjusting how we buy our groceries as well.
Besides offering peace of mind, an emergency fund can help save you from having to rely on high interest debt options, such as credit cards or unsecured loans, or needing to undermine your future security by tapping into retirement funds. However, with gas prices soaring many Americans are keeping their cars parked and even forgoing vacation spending until this inflation gets under control.
This may very well be the best time to start financial planning for the future if you haven't already done so. Don't just plan to get through this crisis, make adjustments that you can sustain long term for the next crisis. As well as for your future goals, like retirement. So you may think about an emergency savings, because there's always a rainy day ahead, however, your retirement would be a whole lot better if you plan for more than social security.
So take advantage of the retirement savings being offered by your employer. We hear people say all the time "I can't afford to save"; but realistically, you can't afford not to save.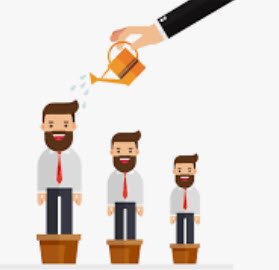 One of the biggest fears of an employer is losing their clients or losing to their competitors. But there is something that the employer might want to pay a little more attention to and be fearful of; that's losing their employees. Leading a team of unhappy, disgruntled, and generally tricky employees is the real challenge. The impacts of a dissatisfied team go beyond high employee turnover rates. Such workers will create a tense, hectic and hostile work environment, negatively impacting the entire team's productivity.
Your employees are your most valuable assets. But do you "the employer" do enough to maintain the high energy, high quality, highly enthusiastic workforce you once had? Have you invested as much in your employees as you have in building the company? Recruitment of the best and unique talents are always a plus for any employer, however, many times employers missed out on talent they already have because they don't invest in retention of their employees. Retention should be a natural process for the growth of the organization.
With help wanted signs all over the place, why aren't employers offering "On-the-job training" or "Cross-training" to current employees. It's more cost effective to train an incumbent employee than it is to recruit and on-board new employees. This investment strengthens the entire organization. As an employee, "Would you be interested in on-the-job training for a new position?"
SEIU Local 722 will be pushing your employers to collaborate on more opportunities for upward mobility for our members. On-the-job training is a collaboration that should be a win-win for everyone. Obviously, there will be some budget, goals and timeline issues to work through, but our intentions are to facilitate some new opportunities for you our members. We hope to have some effective engagements between the various leaderships that will result in positive outcomes.